Deluxe Navy Cotton Show Set - Sky Trim
Deluxe Navy Cotton Show Set in Sky Trim are an all-in-one show set that comes with a horse rug, a hood, and a tail bag. Made using a classic Navy Blue drill cotton fabric, the rug is absolutely beautiful – a color that exudes class and elegance. The red and white trim and the seamless appearance of the fabric adds a special appeal to the horse wear that's sure to grab people's attention.
Deluxe Navy Cotton Show Set with Sky Trim is not just for shows. It is also meant to protect the horse. What makes this horse wear set amazing is that it is made of 100% Cotton drill Fabric, which is a premium fabric that's not only strong and durable, but also light and breathable.
Deluxe Navy Cotton Show Set in Sky Trim also features UV ray protection. The fabric is thick enough so that it prevents direct sunlight from penetrating through the horse's hair and skin. The premium grade fabric is also breathable, which means it allows air to pass through freely. This feature makes this horse wear the perfect tool for keeping the horse cool enough during summer and warm enough during winter. It also prevents flies, midges, and insects away from the horse, thereby further ensuring that your horse will look as pleasing to people as possible.
Deluxe Navy Cotton Show Set with Sky Trim was also designed with comfort in mind. The overall design of this Capriole Equestrian product allows it to give the horse extra freedom of movement. It also comes with a soft 70D lining at the mane, shoulders, and tail bag that's designed to prevent rubbing. Overall, these features ensure that the horse is always in top condition by removing stress and protecting the horse from the harsh environment.
Deluxe Navy Cotton Show Set – Sky Trim was designed for versatility and ease of use. This horse wear from Capriole Equestrian is designed so that you can separate the hood, tail bag, and the horse rug. With its overall features, it is the perfect show rug or travel rug for your horse!
Deluxe Navy Cotton Show Set with Sky Trim is a durable horse wear. Aside from highly durable fabric, high quality plastic fittings, and premium-grade solid brass 2 bar chest buckle, this horse wear was also stitched using a core spun poly-cotton thread, which ensure that it doesn't come apart easily.
Rug Features:
100% Drill Cotton Fabric.
Soft 70D Lining at the shoulders, mane and tailbag to prevent rubbing.
Bound with a Sky Blue Polyester binding.
Generous hood size with quality plastic fittings.
Highest quality Plastic fittings along with a solid brass 2 bar chest buckle.
Attached Hood & Rug connectors.
Pre-stitched Tailbag Velcro fitting.
Stitched using a core spun Poly-cotton Thread.
Machine washable.
Capriole Equestrian houses a wide selection of summer rugs from our cost-effective Eco Ripstop rugs to our top of the line Deluxe Ripstop Rugs. Aside from Summer Combo, you can also get our Deluxe Summer Hood and Summer Rug. Capriole Summer rugs are recognized and trusted by many professionals in the industry. Check out our selection of premium quality summer rugs, which were developed using top-of-the-line manufacturing equipment and time-proven techniques to provide utmost protection from warmer climate and pesky flies. Our summer sheets will also help keep your horse clean, dry, and comfortable.
(DCSS-ST)
| | |
| --- | --- |
| SKU | DCSS-ST |
| Shipping Weight | 2.0000kg |
Be The First To Review This Product!
Help other Capriole Equestrian users shop smarter by writing reviews for products you have purchased.
We Also Recommend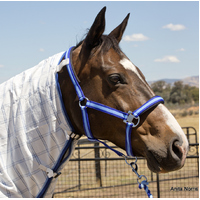 Others Also Bought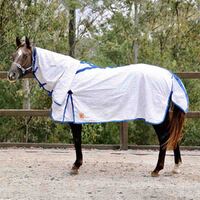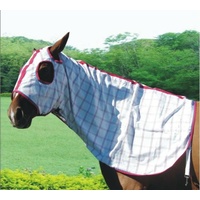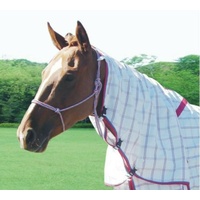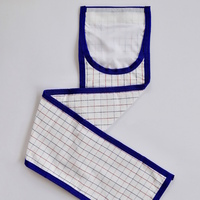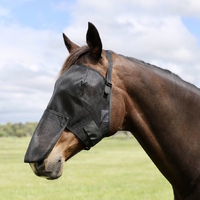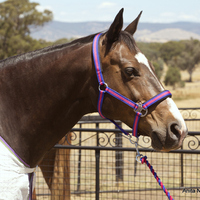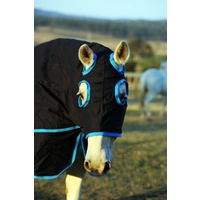 From $35.95 RRP $55.95
Save 36%
More From This Category