Flag Cloth Rug
Flag Cloth rug is a product by Capriole Equestrian that is produced as a result of great workmanship, premium grade materials, as well as time-tested manufacturing tools and equipment.
Flag Cloth rug is designed to protect the horse against flies, midges, and other insects, thereby preventing Queensland itch and other health problems. It is also a great way to keep the horse feeling cool during the hottest days of the year, as it allows air to freely flow inside the horse rug. In addition, it also protects the horse from direct sunlight during in summers during those extra hot days.
Flag Cloth Rug made using a 150 Gsm Polyester Flag Cloth fabric, which is by far currently the best fabric in the market. Unlike other flag combos our Flag Cloth Neck Combo's fabric will always hold its intigrity and the woven threads will always stay in place.To further enhance the horse wear's durability, plastic fittings of the highest qualities were also used along with premium grade solid brass 2 bar chest buckle.
Flag Cloth Rug was stitched using a core spun poly-cotton thread. This high-quality material, along with sophisticated and time-tested weaving technique, ensures that each part stays firmly in place and that the horse wear will never come apart.
Flag Cloth Rug was also designed with comfort in mind. This horse wear from Capriole Equestrian features a soft 70D lining at the shoulders that prevents rubbing, a common issue with other horse rugs. In addition, the fabric and plastic fittings are not only durable but also light, which makes the horse wear light enough to allow the horse to move freely.
Flag Cloth Rug is also designed for ease of use. Because it is made of light materials, this horse wear is easy to put on and off the horse. Locking mechanisms are not only effective but also quite easy to operate. Lastly, this Capriole Equestrian product is also machine washable, which makes it quite easy to clean.
Rug Features:
150 Gsm Durable White Flag Cloth.
Soft 70D Lining at the shoulder to prevent rubbing.
Bound with a vibrant Aqua Polyester binding.
Highest quality plastic fittings used to keep the rug light.
Stitched using a core spun Poly-cotton Thread.
Machine washable.
Capriole Equestrian houses a wide selection of summer rugs from our cost-effective Eco Ripstop rugs to our top-of-the-line Deluxe Ripstop Rugs and Flag & Airflow Rugs. Aside from Flag Cloth Hood, you can also get our Flag Cloth Hood Combo, Flag Cloth Neck Combo, and Flag Cloth Rug. Capriole Summer rugs are recognized and trusted by many professionals in the industry. Take a look at our full selection of premium quality summer rugs, which were developed using top-of-the-line manufacturing equipment and time-proven techniques to provide utmost protection from warmer climate and pesky flies. Our summer sheets will also help keep your horse clean, dry, and comfortable.
(EFMR)
| | |
| --- | --- |
| SKU | EFMR |
| Shipping Weight | 2.0000kg |
Be The First To Review This Product!
Help other Capriole Equestrian users shop smarter by writing reviews for products you have purchased.
We Also Recommend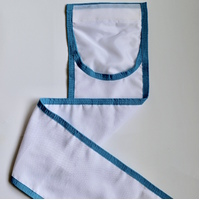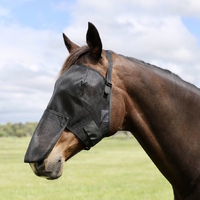 Others Also Bought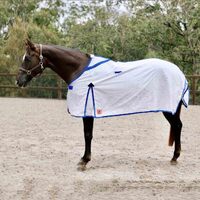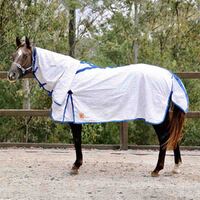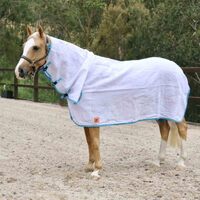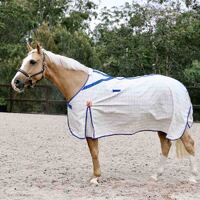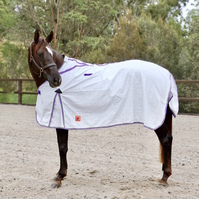 More From This Category