Eco Rose & Royal Blue Summer Combo
Eco Rose & Royal Summer Combo is a great value for money rug that comes with the paddock rug and neck cover. Eco Rose & Royal Summer Combo was specifically designed to provide protection during summer seasons. But, like our other products these Rip-stop rugs are designed to provide optimum performance in any condition.
Eco Rose & Royal Summer Combo has been designed to keep the horse cool, clean and dry at all times. This makes it a perfect rug for keeping a horse clean after a bath or a show. However, apart from providing comfort and protection from UV rays and heat, they are also designed to protect the horse from flies, midges and other insects that can cause different illnesses.
Eco Rose & Royal Summer Combo is made from a 310 Gsm Polyester Rop-stop fabric with a vivid Rose and Royal Blue check design. Its premium grade Polyester tear-stop fabric, combined with quality metal and plastic fittings, make this summer combo quite durable. In addition to its sturdiness, it is also designed with a generous neck size with shoulder gussets so that the horse will have extra freedom of movement.
Eco Rose & Royal Summer Combo also has a soft 70D lining that was put at the mane and shoulders to avoid rubbing. With rubbing prevention and extra freedom of movement, Eco Summer Combo horse rugs are able to provide unparalleled comfort to the horse, making it a perfect everyday paddock combo rug. Aside from being perfect as paddock rug, this can also be used as a stable rug or under rug during cooler seasons.
Eco Rose & Royal Summer Combo also has a removable PP leg strap that make these sheets easy to put on the horse. These are stitch using core spun poly cotton thread to ensure extra durability. These horse rugs are machine washable, which makes them easy to clean.
Rug Features:
310 Gsm Rip-stop Polyester fabric, in a vibrant Rose & Royal Blue Design.

Soft 70D Lining at the shoulders and mane to prevent rubbing.

Bound with a matching Royal Blue PP binding.

Generous neck size with quality plastic fittings.

Shoulder gussets for extra freedom of movement.

Quality metal fittings used for extra durability.

Removable PP Leg straps.

Pre-stitched Tailbag Velcro fitting.

Stitched using a core spun Poly-cotton Thread.

Machine washable.
Capriole Equestrian houses a wide selection of summer rugs from our cost-effective Eco Ripstop Rugs. Aside from Summer Combo, you can also get our Eco Summer Hood and Summer Rug. Capriole Summer rugs are recognized and trusted by many professionals in the industry. Check out our selection of premium quality summer rugs, which were developed using top-of-the-line manufacturing equipment and time-proven techniques to provide utmost protection from warmer climate and pesky flies. Our summer sheets will also help keep your horse clean, dry, and comfortable.
(EPR-RBCO)
Wonderful Fit

By:

Dana W

on 25 June 2022

I just wanted to say thank you for making such quality rugs at amazing prices! I recently bought the Eco Rose & Royal Blue Summer Combo for my 2 year old gelding "Bowie". Arrived super fast and fits so well! I love the length of neck and it doesn't bunch down. Which is awesome with the high neck carriage of my Arabians. Will definitely buy again ☺️




(5)
Eco rose and royal blue summer rug

By:

Phillipa Arwas

on 21 January 2021

Have purchased two of these rugs in the last month, very happy with them, great fit, so far seem a tough well made summer rug and best of all they come already with a tailbag fitting stitched in, saving me money and time!




(5)
Fabulous rugs

By:

Jan Coventry

on 16 September 2020

Fabulous rugs that last many seasons longer than pricier brands. They are robust and wash really well too.




(5)
Great Rugs

By:

Amber

on 2 August 2020

Gone back to Capriole after a few years of putting up with all sorts of other brands. Wish I never left them. Only combos I have found that the neck stays up! Fit my filly beautifully.




(4)
We Also Recommend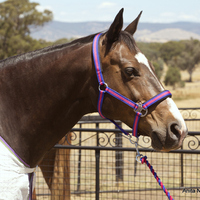 Others Also Bought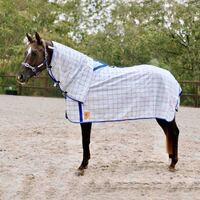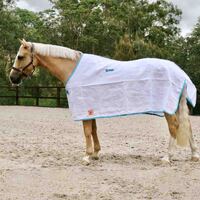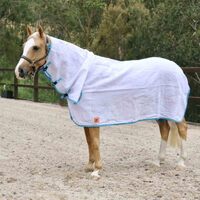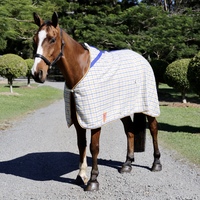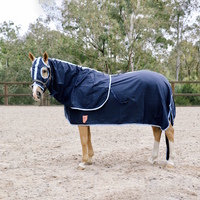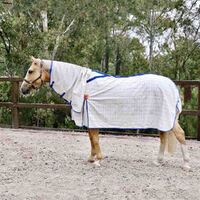 More From This Category