Flag Cloth Hood Combo
Flag Cloth Hood Combo is a high-quality premium horse wear specifically made to be used during summer seasons. This product was designed to protect against flies, midges, and other insects. Thus, this feature makes this Capriole Equestrian product the perfect solution to the Queensland itch, which is a seasonal hypersensitivity to bites from insects primarily midges and flies.
Flag Cloth Hood Combo is designed to provide complete protection, from the horse's head to its tail. It also comes with a pre-stitched tail bag Velcro fitting and a throat strap that helps keeping the hood in place. The addition of ear covers provide that extar bit of protection. This horse wear was made using a 150 Gsm Poly-cotton Flag cloth fabric that is by far the best fabric being used on a flag rug in the market.
Unlike other flag hood combos our Flag Cloth Hood Combo's fabric will always hold its intigrity and the woven threads will always stay in place. Furthermore, high quality plastic fittings and solid brass 2 bar check buckle were also used to keep it light enough for the horse. A premium quality core spun poly-cotton thread was also used to stitch the horse wear, which ensures that everything stays firmly in place and that it doesn't come apart.
Flag Cloth Hood Combo is built with comfort in mind. So aside from light, durable plastic fittings and fabric, a soft 70D lining at the mane and shoulders was added to prevent rubbing. This horse wear also features a generous hood size to ensure that the horse can move freely when wearing the product. This horse wear is also very easy to put on and take off the horse. In addition, it is also machine washable, which makes it very easy to clean.
Flag Cloth Hood Combo is ideal to use as a paddock rug. However, it is also the perfect show rug, since it can keep the horse clean and dry after a bath or a show. It can even be used as an under rug or as an additional layer during winter or colder seasons.
Rug Features:
150 Gsm Flag Cloth fabric.
Soft 70D Lining at the shoulders and mane to prevent rubbing.
Bound with a matching binding.
Generous hood size with quality plastic fittings.
Ear covers and throat strap for extra protection.
Quality metal fittings used for extra durability.
Pre-stitched Tailbag Velcro fitting.
​Stitched using a core spun Poly-cotton Thread.
Machine washable.
Capriole Equestrian houses a wide selection of summer rugs from our cost-effective Eco Ripstop rugs to our top-of-the-line Deluxe Ripstop Rugs and Flag & Airflow Rugs. Aside from Flag Cloth Hood, you can also get our Flag Cloth Hood Combo, Flag Cloth Neck Combo, and Flag Cloth Rug. Capriole Summer rugs are recognized and trusted by many professionals in the industry. Take a look at our full selection of premium quality summer rugs, which were developed using top-of-the-line manufacturing equipment and time-proven techniques to provide utmost protection from warmer climate and pesky flies. Our summer sheets will also help keep your horse clean, dry, and comfortable.
(EFMR-HCO)
| | |
| --- | --- |
| SKU | EFMR-HCO |
| Shipping Weight | 2.0000kg |
Be The First To Review This Product!
Help other Capriole Equestrian users shop smarter by writing reviews for products you have purchased.
We Also Recommend
Others Also Bought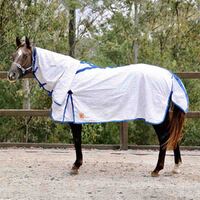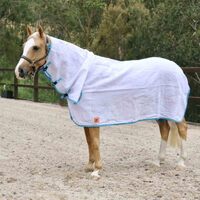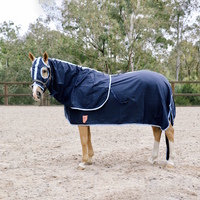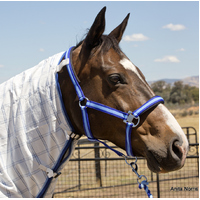 More From This Category