Eco Purple & Lime Green Summer Rug
Eco Purple & Lime Green Summer Rug is a specially designed horse wear that provides protection to the body of the horse, from its withers to its dock and tail. It is a horse wear that has been designed to perform perfectly during summer. Although, like other Capriole Equestrian products and horse wear, this can also be used as an ideal additional layer to keep your horse warm and comfortable during colder seasons, since these horse rugs are made to perform impeccably under any environmental condition.
Eco Purple & Lime Green Summer Rug has been made using advanced manufacturing equipment and excellent workmanship to ensure that it can completely protect the horse from direct sunlight. It has also been designed to ensure that there is adequate airflow in order to keep the horse's body cool every time.
In addition to heat and UV protection, these summer sheets are also able to keep dirt and water off the covered body of the horse. This ensures that the horse stays clean and dry, which makes it the perfect horse rug after a bath or a show. The premium grade fabric used to make this horse wear is also able to keep flies, midges, and other insects away from the horse, which ensures that no virus or bacteria will make your horse ill.
Eco Purple & Lime Green Summer Rug is a summer sheet that was designed for durability. This summer sheet was created using high quality 240 Gsm diamond weave rip-stop fabric. Sturdy metal fittings were also used to ensure durability. The fabric was also stitched using a core spun Poly-cotton thread to ensure that it always retains its shape. Nevertheless, this premium-grade horse wear is not only durable, but it also features utmost comfort to the horse.
Eco Purple & Lime Green Summer Rug is designed with shoulder gussets to give the horse extra freedom of movement. This way, the horse can move about while staying cool and dry at all times. This horse rug also has a soft 70D lining which is able to prevent rubbing thereby avoiding any form of stress to the horse. In addition, it also features a pre-stitched tail bag Velcro fitting.
Eco Purple & Lime Green Summer Rug is not only durable and comfortable, but also designed to be beautiful. The premium-grade rip-stop fabric has a vibrant Purple and Lime Green check design. On top of this, the rug was also bound with matching purple and lime green PP binding. In addition, these horse rugs feature removable PP leg straps so that they are easy to put on and take off the horse. Lastly, these summer sheets are machine washable to make them very easy and quick to clean.
Rug Features:
240 Gsm Rip-stop Polyester fabric, in a vibrant Purple and Lime Green Design.
Soft 70D Lining at the shoulders to prevent rubbing.
Removable PP Leg straps.
Bound with a matching Purple and Lime binding.
Shoulder gussets for extra freedom of movemnet.
Quality metal fittings used for extra durability.
Pre-stitched Tailbag Velcro fitting.
Stitched using a core spun Poly-cotton Thread.
Machine washable.
Capriole Equestrian houses a wide selection of summer rugs from our cost-effective Eco Ripstop Rugs. Aside from Summer Hood, you can also get top notch Eco Summer Rugs and Summer Combo. Capriole Summer rugs are recognized and trusted by many professionals in the industry. Check out our selection of premium quality summer rugs, which were developed using top-of-the-line manufacturing equipment and time-proven techniques to provide utmost protection from warmer climate and pesky flies. Our summer sheets will also help keep your horse clean, dry, and comfortable.
(LPR)
| | |
| --- | --- |
| SKU | LPR |
| Shipping Weight | 2.0000kg |
Be The First To Review This Product!
Help other Capriole Equestrian users shop smarter by writing reviews for products you have purchased.
We Also Recommend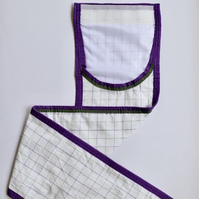 Others Also Bought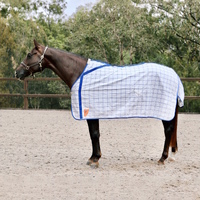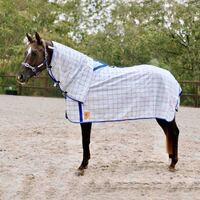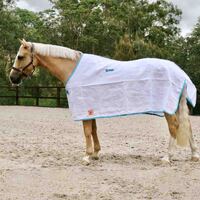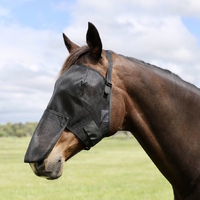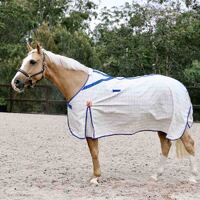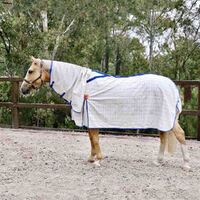 More From This Category